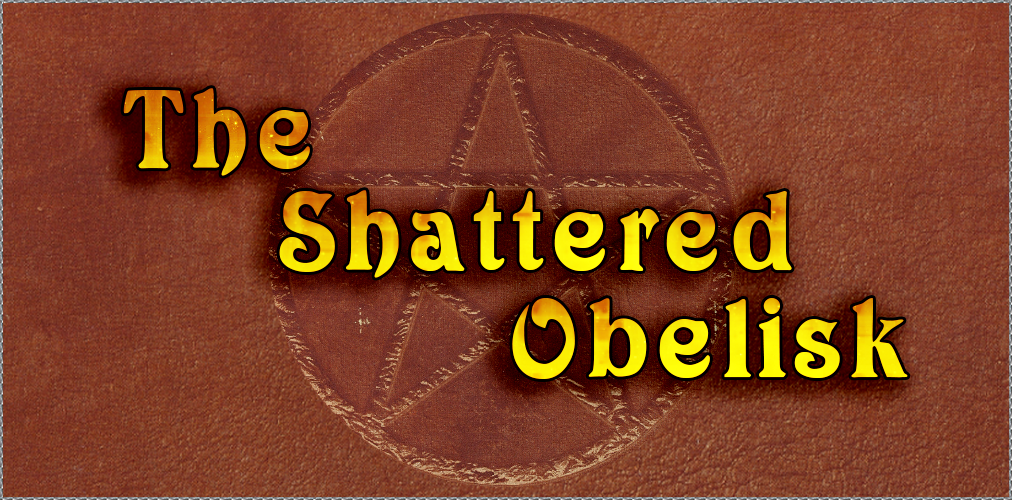 To celebrate Ultima Online's 20th Anniversary we are pleased to announce our next content arc, The Shattered Obelisk.
The Shattered Obelisk includes activities for group and solo play, challenging quests and puzzles, new areas of the world to explore and a continuation of the saga that is Ultima Online.  Along with the in game features and fiction that are part of Publish 98, we have exciting new fiction that will be posted on UO.com as well as support events held by our Event Moderators.
The Shattered Obelisk will begin on August 16th, 2017 at approximately 11:00am ET.  A new post will be put on the front page of UO.com when a new part becomes active on all shards.  The Shattered Obelisk exists in 5 parts, with each previous part able to be completed when a new part becomes active until Part V becomes active.
Part I – The Not-So-Ordinary World – Now Active
It is just another day in Britannia, or is it?  In an effort to stimulate trade and bolster city treasuries his Royal Highness has announced a reduction in tariffs, giving a large bonus to all city trade deliveries.  With an increase in trade traffic, royal trade carts are finding themselves ambushed on Britannia's roads.  Who are these unknown attackers and what is their intent?  Are they merely highway men looking to score some easy coin or are there more sinister forces at work…
Part II – Exotic Treasures – Now Active
The treasuries of Britannia's cities overflow with coin as brave citizens take to protecting the commerce of the realm, hoping to recover otherwise useless trinkets of unknown highwaymen.  Clues from those trinkets have raised more questions then they have answered.  As the questions continue to mount, exotic treasures are found buried deep in the otherwise quiet Britannian countryside…to what end are these treasures important and what role do they play – only time will tell…
Part III – August 30, 2017
Part IV – September 7, 2017
Part V – September 28, 2017
This page will be updated with more information as we progress through each part – so be sure to check back often for updates!