Siege – Light Fingered Orcs
June 30, 2018 @ 5:00 pm

-

7:00 pm

EDT
Event Navigation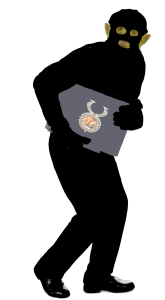 King Blackthorn tossed an ancient tome aside, and sighed deeply.
"Are you certain, detective? There can be no doubt?"
"None at all, sire. It is the only way."
"Very well then. It falls to a great leader to make the hard decisions. Not a single thief has been seen in our lands in ages, except for that utter fraud Riccardo. But, if theft is the only way to bypass this ancient orcish magic, then see to it that some of our most trustworthy people are educated in its use. It wouldn't do for this knowledge to fall into the hands of some scoundrel! Our guards wouldn't know how to cope!"
"Quite. my liege."
And so it was that the call went out across the land, that trainee thieves were needed by his Majesty the King. And, perhaps due to the shock that the call caused, or perhaps the people were too true of heart to even consider such an act, nobody responded.
Which was a shame, because it would have been a good night to be a thief on Siege. The thieves would have been called to gather at the EM Hall, and shown a gateway to a mysterious place, where their talents would have enabled them to take the source of the orcish power, and perhaps keep a memento or two for their troubles.
Still, as it has ever been, as it will ever be, there are no thieves on Siege.