Siege Perilous – Siege Council Meeting
January 6 @ 5:00 pm

-

6:00 pm

EST
Starting time : 5 pm EST at the Council Chambers (Serpents Hold)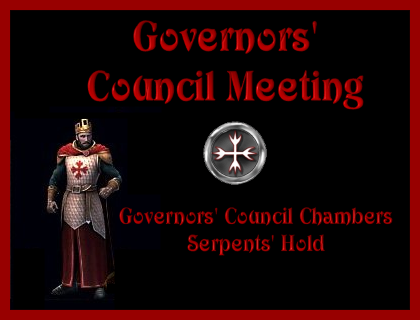 Welcome new and returning governors!
Our first council meeting of the year will take place on January 6th. King Blackthorn bids you welcome!
All governors are asked to attend, to send a representative, or to submit a report in writing – either to the EM Hall mailbox, or via email.
Representatives of player-run towns are also welcome, and hold the same position as governors. However, they are not obliged to submit a report unless they want to.
Citizens of Sosaria, you are welcome to attend, and will have opportunity to speak your mind at the end of the meeting.